The Multicultural Club
CT State Manchester CEO Nicole Esposito congratulated members of the Multicultural Club Nov. 2. They had the design that beat out four other student clubs in the first annual ICEBox Halloween Decoration Contest, held by ICE Media. More than 500 members of the CT State Manchester community voted for the club's design of Snoopy and his doghouse dressed for Halloween.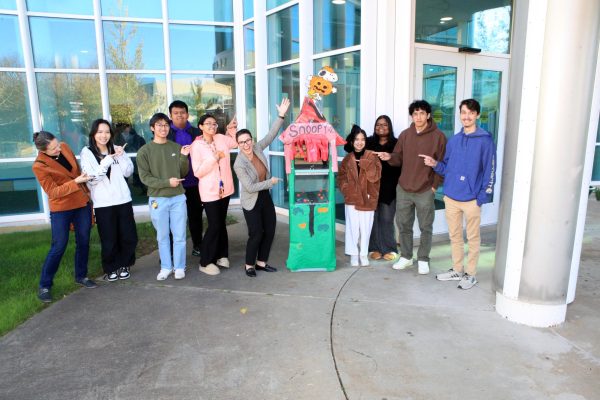 The Multicultural Club is dedicated to being a welcoming space for students to share their own cultures and learn about others. The club meets every Thursday from 3:15 – 4:15 p.m. in AST T201 and every other Monday from 2:30 – 4 p.m. in AST T204. For more information about the club and its activities contact president Leesa Cabrera at [email protected].