Wednesday Addams, Oppenheimer, and sentient pumpkins named Lewis? Halloween this year is guaranteed to be interesting with a lineup of popular costumes like this. Such a wide range of options can be difficult to navigate, but luckily, we have a couple of ideas for you!
Popular Costumes for Purchase
While perusing local costume retailers like Spirit Halloween and Party City, it became immediately obvious which characters everyone wants to embody this October. There are of course honorable mentions of characters from "Top Gun: Maverick," "The Super Mario Bros. Movie" and "Teenage Mutant Ninja Turtles: Mutant Mayhem," but there were two people that truly reign supreme in the costume aisles.
The first popular choice may come as a surprise in the form of Wednesday Addams. The Netflix revival of the beloved Addams Family franchise, starring Jenna Ortega, just missed Halloween 2022 by almost a month. Despite the initial hype for the show being long gone, numerous people are taking the opportunity this October to emulate the gloomy teenager nearly a year after the show's release.
A less surprising costume choice being bought out by consumers is "Barbie." The star-studded film took the world by storm upon its release and the styling choices left a lasting impression as well. The film's costuming perfectly represented the wardrobe every doll lover was envious of growing up. It also has options for men and women with Ken having a stellar collection of clothing himself (pink vest, fluffy coat, headband!) It was predictable that this would be most people's go-to costume choice this Halloween.
Last Minute and Do -it-yourself Options
While retailers may be fulfilling the need for many in-demand costume choices, you don't have to pay retail for a good Halloween costume. All it takes is getting a little crafty and thrifty to put together the costume of your dreams.
The "Oppenheimer" film shared the spotlight with Barbie this past summer, yet I didn't see any fedoras in stores. This is where local thrift shops can majorly aid you in your costume-creating expeditions. There is a surplus of elderly men's clothing present in second-hand establishments waiting to be the next piece of your Oppenheimer costume. A classic suit and tie with a vintage hat to match is an achievable combination that can be found at any Goodwill or Savers.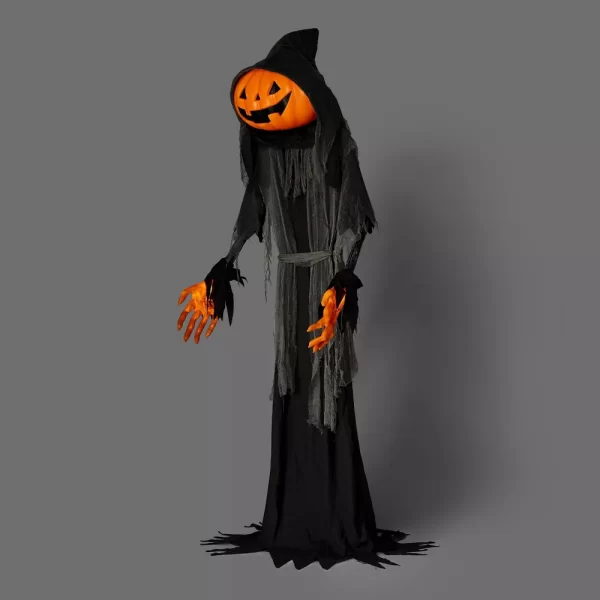 Lewis the jack-o-lantern is also a popular costume choice that you won't be finding for purchase this October. The large talking decoration, sold only in Target stores nationwide, was given a life of his own by internet users would surely be a hit at Halloween parties. All it would take is a pumpkin head, a black underdress, and a gray hooded robe to be the most topical person at your spooky social gatherings.
This past year was packed full of content and cultural moments that have given us the gift of choice this Halloween.
So, who, or what are you going to be?