In the past 20s years we have seen more and more remakes, sequels, prequels, and adaptations. Most of the movies coming out this autumn/winter fall into one or more of these categories.
I think there are too many adaptations in theaters. Coming up we have the prequel "Wonka,"    the video game-based "Five Nights at Freddy's," and yet another sequel "Hunger Games: The Ballad of Songbirds and Snakes." Already this year we've gotten movies like "Creed III," "Renfield," "John Wick 4," "Super Mario Bros." and "The Little Mermaid."
Now that's a lot, and I'm leaving out a least 20 more. What happened to original content?
Let's take "Wonka," a prequel to the original book written by Roald Dahl, "Charlie and The Chocolate Factory" that is scheduled to open nationwide Dec. 15. But why? Why make a prequel?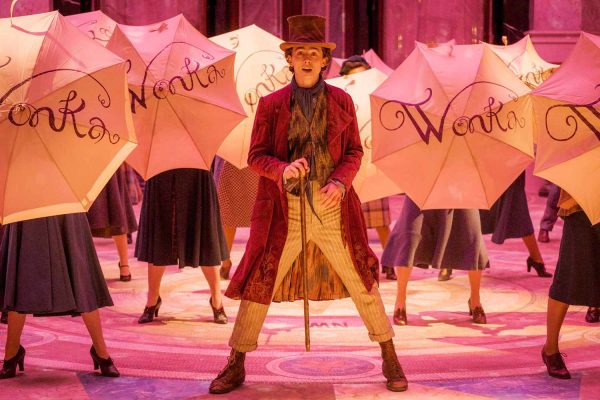 We don't need to see the origin story of Willy Wonka. He's one of those characters who doesn't need an origin story, like the Joker. The best part about these characters is the mystery behind their personalities. Willy Wonka is a mad man, who we enjoy reading about and watching. There's no interest in watching how he became a mad man, he's just who he is. Not to mention that there's been two movie adaptations of Charlie's story. Even the 2005 remake of the movie – starring Johnny Depp as Wonka – was unwanted by fans. When the trailer for the most recent one was released it didn't feel right for many fans of the book and the original movie. Something just seemed off, which is the case for most of these remakes, reboots, and prequels.
Now there is one movie I am personally excited for and that's "Five Nights at Freddy's," in theaters Oct. 27, just in time for Halloween watching.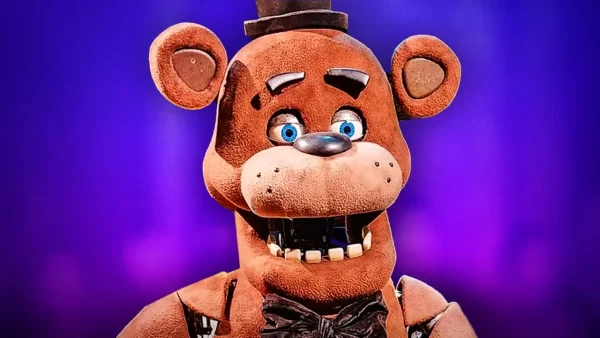 You have probably heard of this horror video game series that, when released in 2014, quickly earned a big following. Fans of the games have been waiting for this movie for around a decade, and now it's finally here. This movie is supposed to be the first in a trilogy of Five Nights films. The first movie is going to be following the story of the first game, which follows a security guard who picks up the night shift at a closed down family diner with animatronics; the catch is that the animatronics are controlled by a mad man, and the souls of dead children. This isn't a movie I have an issue with being made because, unlike the other movies I'm writing about, this movie doesn't have any other movies in the franchise. I've been waiting for this movie since I was 12 so, to be honest the movie looks good, at least to me.
But the prequel to the Hunger Games movies, does not. "Hunger Games: The Ballad of Songbirds and Snakes," is actually based on a book of the same name that author Suzanne Collins wrote a couple of years after the initial story came to a close. It follows the main antagonist of the original book/movie series, President Snow, as a young man mentoring a young tribute from District 12. Obviously this is supposed to give context to why Snow is the way he is, very similar to Wonka. Personally, I'm really excited to see the cast. But I don't believe that every book needs a movie adaptation. The main story for the Hunger Games is done, we don't need to see more of the universe. Maybe the movie, opening Nov. 17, will be good, maybe it won't.
When all of these movies get announced all I see are studios trying to profit on already successful franchises. Why is it so hard to make original content?
Yes, a lot of movies that we grew up watching like "Jaws," "Jurassic Park," and "Forrest Gump" were all adaptations of books. But then every movie that came out during those times weren't adaptations. Now it definitely feels like it.
Were some of these movies good? Yes, but were they necessary? No, and that's really the point. There are great original movies like "La La Land," "500 Days of Summer," "Encanto," and "The Whale." We need more of those.
Sadly, studios aren't going to stop doing this because people will still go out to see these movies whether they're good or not. I don't want everyone thinking that I hate adaptations, I don't. Some of my favorite movies are adaptations of prior material.
It seems to me like studios don't think original stories will be successful, that they would be taking a risk. But once upon a time all these remakes or adaptations were a risk. Studios seem to be forgetting what made them money to begin with. I miss seeing original content. It's always nice to see original stories. There should be more stories that we haven't seen before because it's tiring seeing the same stories over and over again.